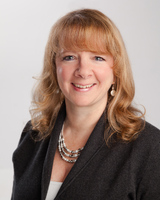 Lynn Wilson
Sales Associate
Real Estate
Member, Realtor Association of Pioneer Valley
Member, Massachusetts Association of Realtors
Member, National Association of Realtors
Member, MLS PIN Multiple Listing Service
Education:
Graduate of American Real Estate Academy, Waltham MA
Associate of Science in Respiratory Care, S.T.C.C.
Associate of Arts in General Studies, with honors, S.T.C.C
Desktop Publishing, S.T.C.C.
Personal:
I'm very proud to have served eight years in the United States Navy as a Dental
Technician with the last two years as a member of the Fleet Marine Force.
Training as a battlefield corpsman with the Marines at Camp Lejeune was the
most physically challenging thing I've ever done. My military experience truly
was an "adventure" and taught me many life lessons.
I've worked as a Respiratory Therapist at Baystate Medical Center for many years
and still work there part time, however, my full time commitment is in real estate
and serving my clients.
I live in Westfield with my two sons and three dogs. I enjoy watching sports -
especially football and baseball, working out, and my life long goal is to publish
my book which is historical fiction.
I make a constant effort to improve the level of service I provide because, in this business, the
most profound assets I possess are your respect and trust. Please feel free to call or email anytime
if you have any real estate needs or know someone who does. I'm always here to help and never
too busy for your referrals.
Quote: "Opportunities don't happen, you create them." - Chris Grosser